Side A

1. Flow Scale / 流的刻度
2. 1920
3. A Field of Social Tension / 社交張力田野
4. Up Up / 起 起

Side B

1. A Star Without Guidance / 沒有向導的星
2. Sound Unbound / 一
3. Tracking a Smile of Familiarity / 追蹤一莞爾的神似
4. Chirping Contemplation / 思維的蟲鳴
5. Pending / 間隙之左
6. A Pose. Debat / 辯知之姿


Cover + Insert photo: @li_yi_lei_
Back cover: Mars surface taken by NASA
Layout + insert design by Reuben Sutherland
Released by @ltrrecords
Mastered by Noel Summerville
#3345mastering
Press: @zoezopf
I K L E C T I K
Heightened States of Awareness: Performance Evening, 10th Dec 2019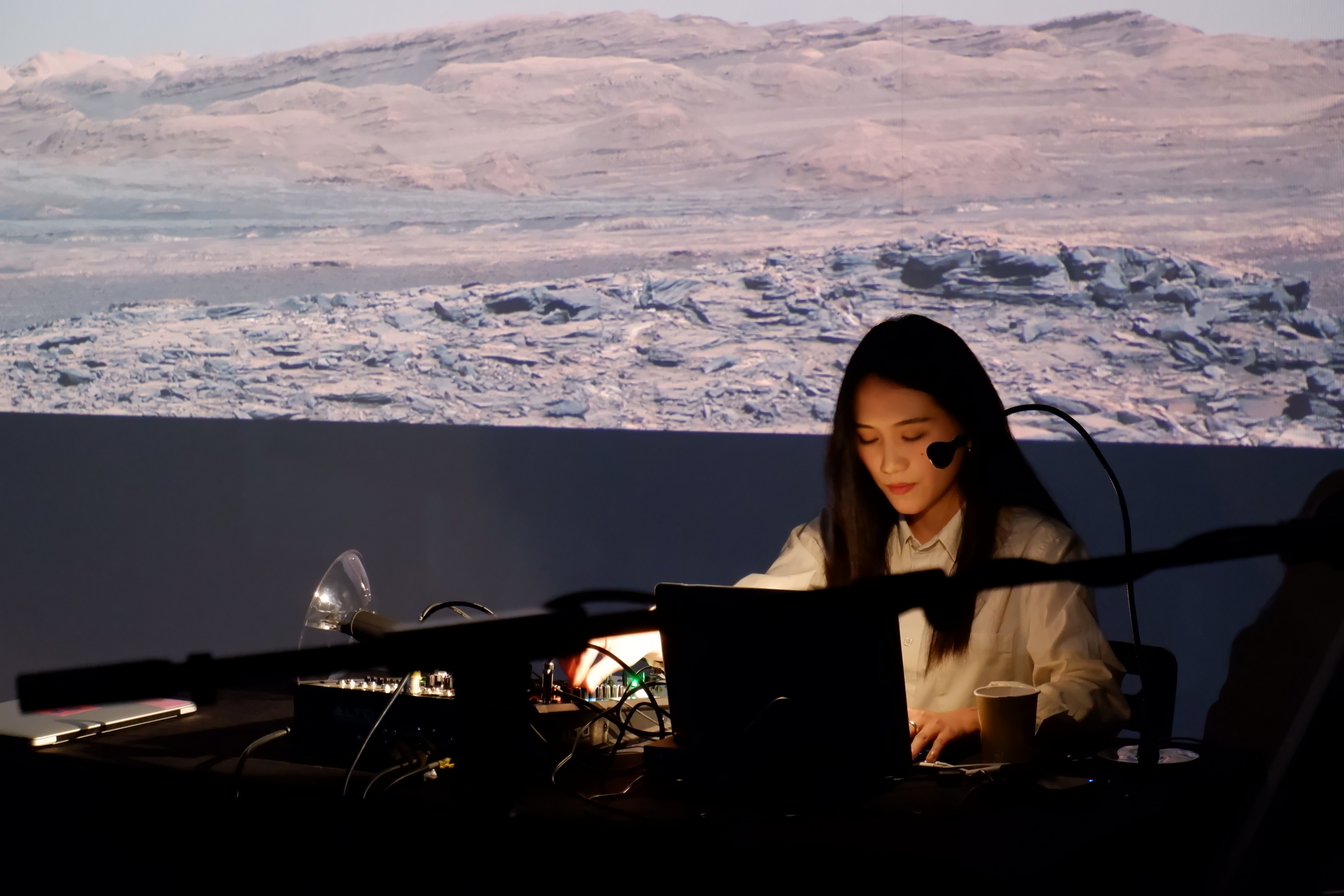 I K L E C T I K
Scattered Purgatory / The8immortals / LI YILEI, 7th Nov 2019

Hundred Years Gallery
#1 NON DUAL presents: Asia Acoustic Ecology, 18th Oct 2019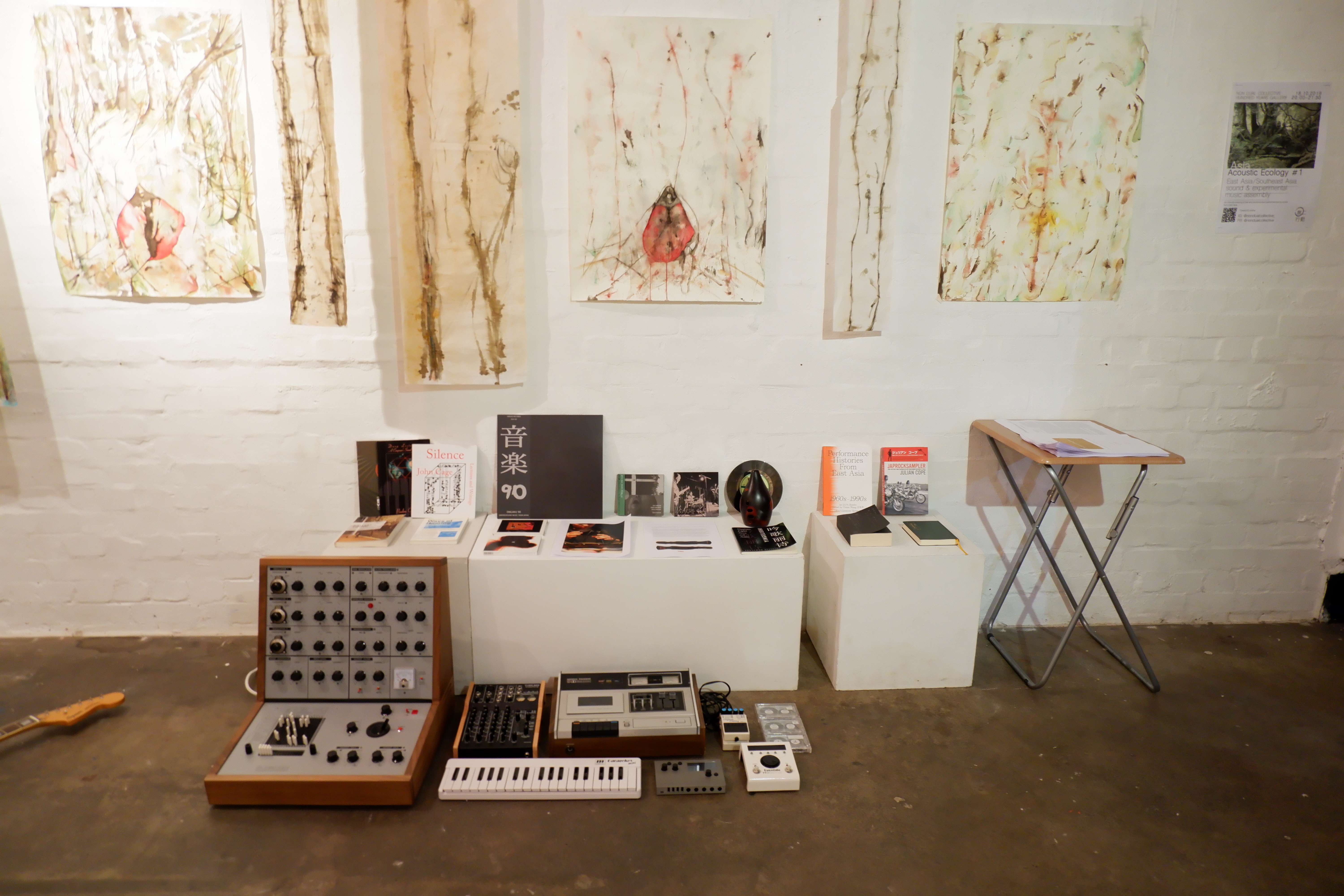 Dronica Festival
#10 // 3 Years Anniversary at St Matthias Church, Day 1, May 2019
Cafe Oto
#1 Chinabot at Café OTO • Sabiwa, Lafidki, LI YILEI, Jaeho Hwang, 17th Nov 2018

#2 JESSICA HYUNJIN KIM X LI YILEI , 2nd May 2019
13 Festivalen
KONSTEPIDEMIN, Gothenburg, Sweden, 6th Jan 2018








Released by Focused Silence on the 22nd of March 2019
BUY >

Track 0:00 from the EP 0:00 was featured on The Wire Magazine April issue 422, The Wire Tapper CD 48, Italy Rockerilla magazine and BBC Radio 3






Reviews

Spool's Out: Cassette Reviews For February
Tristan Bath , February 19th, 2019 07:17

"London-based Li Yilei is pegged online as a 'fine artist', and it's insisted that her recordings be 'quasi instrumental sculptures'. This new EP, titled 0:00 and out on Ferric:Flux though - utilising radio signals from Venus, Uranus, Neptune, Mars, and Saturn alongside some synth, guitar, and field recordings made down here on Earth - undoubtedly draws its greatest strength from its objective musical beauty. The extent of the musification of said planetary transmissions remains a mystery here, with everything in these four brief pieces scrubbed free of its recognisable semblances. Li Yilei's sparse pieces creak like the wood of an old house, bending and humming against the elements. The tinkle of bell-like tones is the only respite in these brief, cold, and alien atmospheres, reminding one of a memory from back on planet Earth - even if it was perhaps the ringing of a freshly sharpened knife. 0:00 is best taken as an exercise in total immersion, and the rewards for willing participation are manifold. In that sense at least, Li Yilei's undeniably like a fine artist."

READ >

These Four Are Cool Off The Press
BY TJ NORRIS ON MARCH 17, 2019

"Another interesting EP on the sublabel of Focused Silence is the time stamped work of Londoner Li Yilei. Her tape may only run for less than twenty minutes but was so provocative that I felt compelled to share my thoughts. From the very second it opens it just bellows with an exquisite bounce of distorted rhythm. Yilei's live performance somehow incorporates "found planetary sounds" which adds to its peculiar depth that only re-emphasizes the meandering reverb. This fits in an awkward space between mise en scène and a bit of ye olde reconnaissance. I'm reminded of the delicate handling of effects and objects by an artist like Dan Burke, or even Seth Nehil, but her 0:00 is much more elusive as it looks to the outer edge of our skies for answers. The sense of 'infinite' is stylish and not overly stamped by tropes or tradition – instead the artist is at work, churning away at a personal vision of gravity's long reach. Repeat, repeat."

READ >
Released digitally by LI YILEI, July 3, 2019


'The sound of guitar suddenly stopped... A roll of gunshots.'
COMPILATION 2017-2019 is consists of 5 tracks from several different sound events as individual sonic representations.


1.

Treadle and riddle / 踏板与廋词 10:40

2.

Deep Throat / 深喉 03:47

3.

3 questions / 3問 03:01

4.

Pingjiang Road in Nigeria / 奈及利亞的平江路 01:05

5.

A Hundred Schools of Thought / 百家爭鳴 00:39

6.

Hesitant Gender / 踌躇的性别 04:40